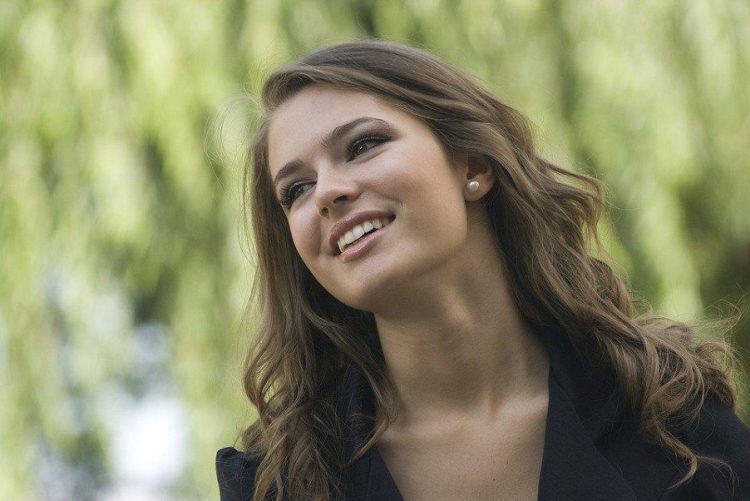 Deciding to get Botox treatment is a big decision for many. Whilst it is excellent at reducing the signs of ageing, some people refrain from opting for muscle relaxing injections due to fears that everyone will be able to tell.
At The Bodywork Clinic, we want to bust this misleading myth and help explain how Botox works and where the notion stems from that Botox is visible to all.
For years, Botox (the brand name for botulinum toxin type A) has been the most popular cosmetic procedure that reduces fine lines and wrinkles. Not only can it minimise the appearance of crow's feet and smile lines, but it also helps to stop excessive sweating and migraines. Whilst one of the most Googled terms is, 'is Botox safe?', following in second place is, 'will everyone be able to notice I've had Botox treatments?'.
Injecting Botox isn't just an accurate science; we also believe it is an art form! Injecting the right amount, and in the right places, can result in a youthful glow, boosting self-confidence. Too much Botox, however, can result in noticeable differences that change the entire structure of the face. This can deter many people from a procedure that can provide positive, life-changing results.
To avoid this problem, you must receive Botox from a reputable clinic and an experienced practitioner who is highly qualified, like our team here at The Bodywork Clinic.
Should I opt for Botox treatment?
Botox treatments are also often referred to as muscle relaxant injections. Botox injections reduce facial movement and release tension within the muscle beneath the wrinkle. This prevents further creasing and overuse of the muscle in the targeted area.
At The Bodywork Clinic, we use Allergan's Botox. Botox is FDA-approved and was also the first neurotoxin approved for aesthetic use. This makes it one of the safest procedures available to reduce fine lines and wrinkles and also one of the most popular. Deciding whether or not to get Botox is often a big decision among many people aged 25 and over. If you have begun to notice deeper-set wrinkles and/or skin thinning, now could be the time to consider Botox.
Of course, not everyone is self-conscious about the appearance of ageing skin, and it is an entirely independent choice to opt for Botox treatment. However, we are here to help and know from experience the self-confidence that radiates from our clients when we help them to achieve their body goals. Opting for the best practitioners rather than the cheapest procedure will ensure your treatment is well-executed without being overly noticeable.
If you feel concerned about frown lines, wrinkles or signs of ageing, Botox could be the right choice for you. Call our team today on 01223 455144 to speak about your options.
Will my face feel frozen after Botox causing people to notice?
Scientifically speaking, Botox works by binding to the nerve terminal on the muscle it is injected into. This blocks the release of acetylcholine and causes temporary muscle paralysis.
When used correctly, your face should not feel frozen after Botox. Whilst Botox aims to reduce fine lines; it isn't supposed to cause a stiff or motionless appearance. To avoid a frozen face, it is important to do two things:
Choose a practitioner that is medically qualified and experienced
Follow the aftercare advice from your practitioner
Aftercare and post-treatment appointments can help you get the most out of your Botox and keep the results as natural and long-lasting as possible. Once your procedure is complete, your practitioner will advise you on things to avoid, especially during the first 1 to 2 days post-treatment. Usually, this includes avoiding touching and rubbing the injected area, lying down on the area, drinking alcohol, exercising, applying makeup, washing your face, and placing yourself in direct sunlight.
How many units of Botox should be administered?
Before your procedure, you must ensure your practitioner offers a consultation. At The Bodywork Clinic, we schedule consultations with all clients so we know exactly what problem areas you want to target and what we can do to achieve this.
Botox is most successful when it looks subtle. This means that during your first procedure, your practitioner is likely to administer a small dosage of Botox into the designated area, especially if it is around the eyes. The units of Botox administered depend on the area you're targeting and the muscle size of the area.
Botox usually comes in dosages between 50 and 100 units per vial. Allergan, the manufacturer we work with, suggests a dosage of 4 units each in a total of 5 sites on the forehead equalling 20 units. However, this is an estimate and depends on the client and their treatment needs.
Botox becomes visibly noticeable by getting touch-up injections too soon after your previous appointment. We recommend following a touch-up schedule of around 3 to 4 months, though this is not a concrete rule. However, some clients may only need further injections once or twice a year. Undergoing treatment too soon makes Botox look noticeable and weakens the muscle, resulting in loose and thin skin once the results inevitably start to wear off.
To summarise, Botox treatment isn't visible to all if you opt for a qualified practitioner who specialises in subtlety and works alongside you, offering advice and expertise at every step.
At The Bodywork Clinic, we only work with experienced, medically-qualified practitioners who provide bespoke services to all of our clients. Are you ready to feel confident in your skin? Call us today on 01223 455144 to arrange a consultation with our aesthetic nurse specialist, Ruth Holt. Here, you can discuss your options for treatment and learn what's best for you.