We refuse to compromise on the quality of energy-based technologies. We have invested heavily in the very latest, "state of the art" equipment, sourced from the worlds leading manufacturers. Our offering includes Coolsculpting Elite (Cryolipolysis) by Allergan, Ultherapy (MFU-V) with visualisation from Mertz Aesthetics, EMsculpt Neo (HIFEM + RF) and Exilis 360 (RF + HIFU) from BTL.
All of our energy-based technologies are regarded by experts as market leaders and category creators in their field. We have totally rejected inferior "low cost" equipment imported from developing countries.
Advanced energy based technologies now deliver results that were previously unachievable without surgical intervention .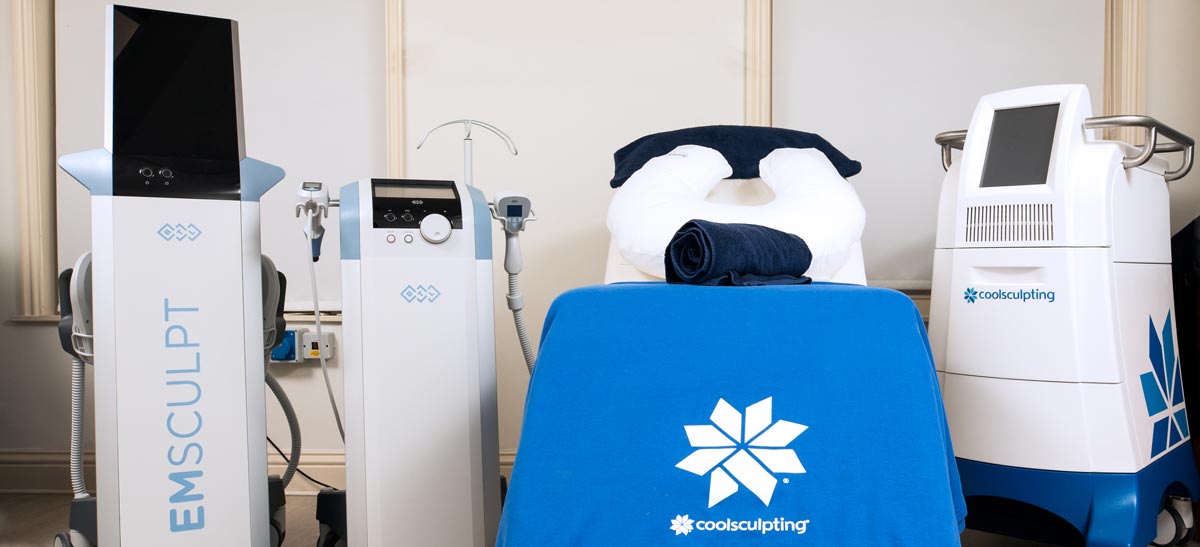 Important to remember:
No single system is a master of all procedures – a wide range of energy based platforms are required to achieve superior results. Optimum results can often be achieved by combining treatment options, enabling the aesthetic nurse specialist to take advantage of a procedure's strengths but not be restricted by its weaknesses.
All energy based systems are not equal – equipment quality and ability ranges from inferior to superior.
As with many things in life, you will get what you pay for.