Our faces frequently convey emotion by frowning, smiling and squinting. Repeated contraction of the facial muscles creases the overlying skin causing furrows and grooves to form. The more expressive we are the deeper the lines become.
Over time, crows feet, worry lines and frown lines can develop.
As the years advance, the body becomes less efficient at producing collagen and the problem accelerates.
Muscle relaxing injections are considered a safe and effective way to reduce the appearance of dynamic facial wrinkles caused by the movement of the underlying facial muscles. These injections work by relaxing and releasing tension from the muscles beneath a wrinkle. This prevents the creasing of overlying skin allowing repair of the damage and also helps in breaking the habit of subconscious overuse.
This treatment will be performed by our fully registered nurse Ruth Holt. Ruth has over 15 years' experience in the aesthetic industry.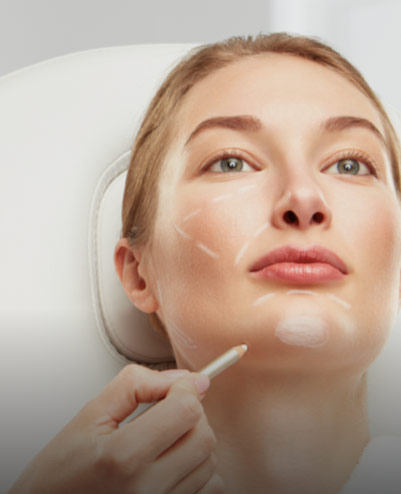 Pricing
| | |
| --- | --- |
| TREATMENTS | COST |
| 1 Area | £160 |
| 2 Areas | £250 |
| 3 Areas | £310 |