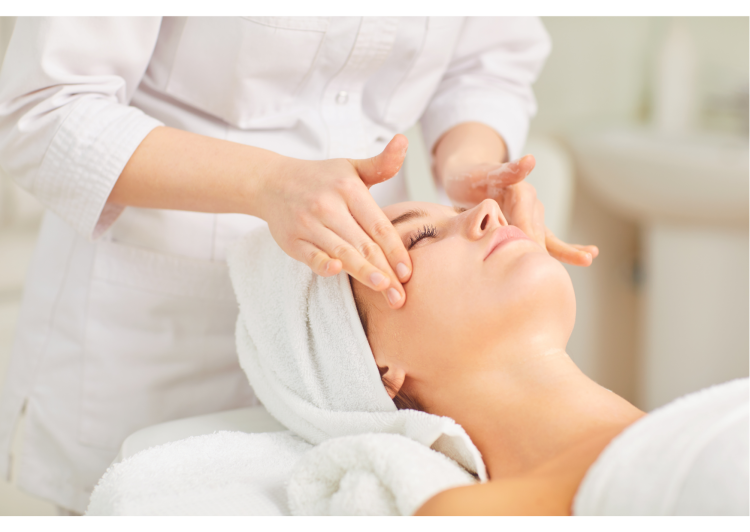 The chiselled look is in. Some are naturally blessed with high cheekbones and defined jawlines, while many of us have to put a little more effort into achieving contoured facial features.
If you fall into the latter, the good news is that there are many ways you can get that defined, chiselled look you crave without going under the knife. With non-surgical facial contouring, you can say goodbye to that double chin, streamline your jawline and even have a more toned, youthful appearance with no downtime or invasive surgery.
Non-surgical facial contouring is increasingly popular as it can achieve impressive results without lengthy recovery times, pain, risks of surgery or the hefty price tag. If you're looking to have a more defined face, then we have four facial contouring hacks that you need to know.
Facial contouring hacks
Exilis Ultra 360 – Skin Tightening & Hot Sculpting
The Exilis Ultra is the world's leading non-invasive face and body contouring device. Whether you have excess or sagging skin due to weight loss, pregnancy, or just as a result of the natural ageing process, the Exilis can help. It uses unique technology to tighten loose skin without the need to go under the knife. This technology delivers energy both superficially or deeply into the skin.
The Exilis has the ability to tighten loose skin with or without removing small unwanted pockets of fat (hot sculpting), and this is what makes it so great for contouring the face. While the destruction of fat may be desirable when working on the body, it's definitely not required on the face. This is because removing the subcutaneous fat cushion from facial areas would result in a gaunt appearance, which probably isn't the look you're after.
This treatment can be carried out on any part of the body. The most popular facial areas include the forehead and around the eyes, cheeks and around the mouth, jawline, jowls and the area under the chin.
There's no downtime with Exilis skin tightening and it's totally pain-free. Patients often feel a gentle heating sensation during treatment which can be likened to a hot stone massage. You can return to normal activities straightway, and should any redness be present, it will disappear after around 15 minutes. Although your skin may feel slightly tender to touch for a short time, this too will soon dissipate.
It is recommended that you have four treatments at weekly intervals for the face and body; however, more treatments can be administered if required. You will usually see results in two to three months, but the skin will continue to improve for up to six months.
Facial massage
Massage generally helps to improve circulation and stimulate blood flow. It's thought by many industry experts that by using the correct techniques, facial massage can provide non-surgical facial contouring by stimulating muscles and tissues, which results in a less puffy and more sculpted appearance.
The main benefits of facial massage are:
relaxed muscle tension
stimulated blood circulation
drained excess fluid that causes puffiness.
Typically the palms and fingertips are used to knead the muscles and massage in a circular, upward motion. Gentle pressure is applied across the cheeks, temple, brow bone and towards the hairline.
Beauty tools such as facial rollers and jade rollers have become more popular in recent years as they allow you to perform facial massages more easily at home. It's recommended that you should do a facial massage for a few minutes every day. This treatment gets the best results when paired with a firming beauty cream or moisturiser. Incorporate it into your daily routine, either morning or evening.
Ultherapy – Skin Lifting, Tightening & Firming
Collagen is the natural protein which keeps skin firm, toned and looking younger. It's responsible for maintaining the elasticity and firmness of the skin by supporting the structure and foundation. From around 20 years old, we lose 1% of our collagen; from 35, fibroblasts almost stop producing collagen, which leads to wrinkles and sagging skin.
Ultherapy is an innovative energy-based technology which utilises micro-focused ultrasound technology to heat the deep skin tissues. This causes controlled thermal damage to a layer within the skin called the SMAS layer. This is the same area that a plastic surgeon would target during a facelift.
Ultherapy activates the skin's natural healing process, which encourages the production of new collagen and elastin fibres. These, in turn, tighten and smooth the skin and helps to provide a more taught shape.
Ultherapy is ideal for lifting and tightening the skin on the face, neck, under eye area, chin, brow and decolletage. The majority of patients will only need one treatment. Rarely, some patients may benefit from more than one treatment depending on the degree of laxity and their body's own clinical response to the Ultrasound technology.
You may experience very mild swelling, discomfort and possible redness. After a few hours, you should find these symptoms subsided, and most patients are able to return to normal daily activities immediately after their treatment.
Facial fillers
Fillers are a popular form of cosmetic injection and are a go-to quick solution for non-invasive face contouring. Fillers may be used to contour, correct, and even alter the form and appearance of your face. When injected into the cheekbones, wrinkles, and hollowed parts of your face, it can create a fuller and smoother appearance. Fillers can also be used in reshaping jawlines, as well as raising the nose bridge and filling in the lips.
The dermal fillers we use are hyaluronic acid dermal fillers. Hyaluronic acid is found in almost every tissue in the body; however, natural hyaluronic acid has a short life cycle in the skin, with 30-50% of it degrading every 24 hours. As we age, we produce less, resulting in dryness, lines and wrinkles, loss of firmness in the skin and uneven skin texture.
Dermal fillers can target specific problem areas on many parts of the face. They work by:
Reducing and softening lines, including marionette lines and nasolabial folds
Restoring volume loss in cheeks
Plumping and enhancing lips after a loss in volume.
Reducing the appearance of jowls with contouring to the chin and jawline
You will be able to return to most of your normal activities on the same day. It is recommended that you don't apply make-up to the treatment area for at least 12 hours, and you should avoid exercise for around 24-48 hours to minimise the risk of bruising and reduce bacteria. There may be a small amount of bruising or swelling, which should quickly subside.
At The Body Work Clinic, our experienced aesthetics nurse, Ruth Holt, can arrange a free consultation to discuss your goals and address any worries you may have.
We understand that you may be apprehensive about aesthetic treatments, especially if you are unfamiliar with the available techniques and methods. However, we work with our clients personally, providing excellent customer care from consultation to aftercare.
If you would like a more contoured, youthful-looking face and would like to find out more, call us today on 01223 455144.