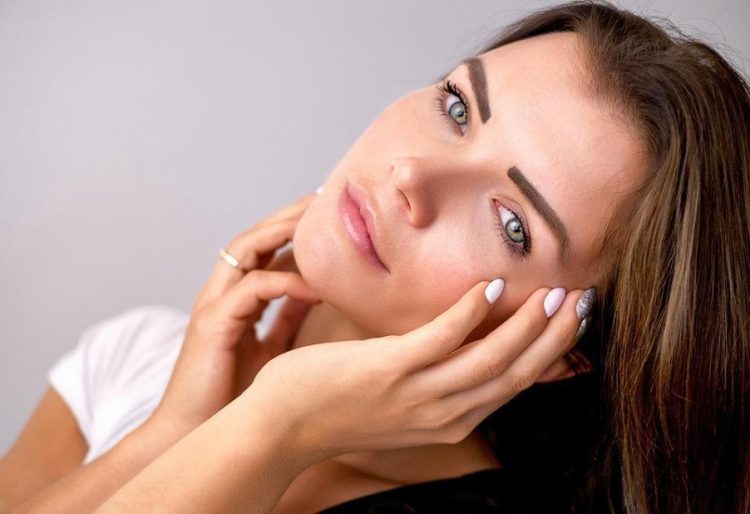 Ultherapy is a popular non-surgical ultrasound treatment that helps to stimulate collagen and elastin production deep in the skin. It is a very precise treatment method that targets specific layers of skin without causing damage to the surface.
Once treatment is complete, the body's tissue begins to repair itself and thus creates new collagen and elastin. This results in a youthful, lifting effect on the upper and lower face, chest, and neck that helps many people to feel confident about their appearance. At The Body Work Clinic, we provide Ultherapy treatment and want to share 3 reasons why it has gained popularity with clients from our clinic.
Firstly, Ultherapy is very safe and is the only FDA-approved, non-surgical skin-lifting treatment currently on the market. The procedure has been used in over 1.75 million treatments worldwide and can only be provided by practitioners with extensive training and knowledge, such as ourselves. In the European Union, Ultherapy is also CE certified, meaning the Ultherapy System has undergone rigorous testing to ensure its effectiveness providing it with a well-established safety profile.
Ultherapy works by utilising precise ultrasound treatment stimulating collagen and elastin under the skin. This produces a natural-looking result for all clients. There have also been many studies into the effectiveness of Ultherapy and its safety for use by the general public. At The Body Work Clinic, we understand that some patients may be anxious about Ultherapy treatment and so ensure we offer treatment in a calm, relaxing environment. Whilst it can feel uncomfortable to some, it's important to remember that the discomfort is temporary as the procedure is carried out usually within an hour.
Secondly, Ultherapy provides excellent results by targeting specific areas of the body. It can also be used in conjunction with dermal fillers to help you achieve your body goals. It is a unique treatment option that uses highly focused ultrasound beams targeting the SMAS layer to 60-70 degrees centigrade up to a depth of 4.5mm. Because of this ultrasound visualisation, your practitioner will be able to target precise areas of depleted collagen and thus avoid unwanted thermal damage to fat cells, muscles, and bone. Ultherapy is the only technology that enables practitioners to achieve such visualisation and success.
Other skin-lifting technologies are delivered 'blindly', which means that practitioners are unable to see the deeper layers of skin. This can result in a higher risk of problems and side effects post-treatment. Clinical research has shown that Ultherapy can reduce and even reverse the signs of ageing. Clients typically experience more collagen from just 4 weeks after treatment and recognise an increase in skin elasticity in 12 weeks! Ultherapy can produce a lift that lasts over 1 year, helping boost confidence and self-esteem in a wide range of clientele.
A question we get asked a lot is if Ultherapy will work on all skin types. The colour of your skin does not impact the effectiveness of Ultherapy treatment. However, Ultherapy treatment is not advised in situations where there is laxity of the skin, underlying muscle and subcutaneous fat tissues. It is also not advised for clients with collagen or immune diseases, thin skin, or skin damaged by the sun.
And lastly, Ultherapy is a non-invasive treatment that requires minimal downtime. Lots of patients seek procedures to help boost collagen and elastin production but are put off by treatments involving needles or, the alternative, invasive surgery. Fortunately, Ultherapy exists, and with no downtime involved, you can carry on with your day-to-day routine immediately after treatment. Lots of clients opt for Ultherapy as they can return to work after a lunchtime session. Ultherapy also doesn't involve healing time, or multiple back-to-back treatment sessions like usual skin-lifting treatments do.
In fact, most clients only undergo one round of Ultherapy treatment. If needed, others tend to opt for top-up treatments after around 12 months which gives an entire year to enjoy the benefits of a youthful glow!
With Ultherapy treatment, face and neck treatments typically take around 90 minutes, the full face takes around 60 minutes, the lower face and neck take 45 minutes, and decolletage treatment takes 30 minutes. This is, of course, an estimate and a more accurate treatment time frame will be provided once you book in for your initial consultation with our team.
Although Ultherapy treatment can feel a little bit uncomfortable, this subsides once the treatment is complete. This uncomfortable feeling occurs due to the high levels of ultrasound thermal energy being delivered deep into precise layers of the skin and feels more like a mild stinging or pulling sensation. The sensitivity clients feel towards this varies from person to person. Most describe it as a deep heat, though your practitioner will advise how to manage this and what you can do post-treatment. Whilst the skin may appear red immediately after treatment, or in some cases, slightly bruised and tender, this will heal within a few days and is a huge contrast to the recovery time needed for major facial surgery.
Ultherapy provides a whole range of benefits that can change the lives of clients in the best possible way. Whilst results differ from that of a complete facelift; it provides a subtle change that boosts the internal production of collagen and elastin, resulting in an overall youthful glow. Through safe and effective technology, Ultherapy lifts, tightens, and firms skin in areas of the face where most clients feel particularly self-conscious.
Ultherapy can immediately target problem areas and change the way you feel about your appearance. With no downtime or surgical invasion, get in touch with our team today. Ultherapy is the only technology that clinically outperforms HIFU and produces safer, superior results every time.
At The Body Work Clinic, Ultherapy treatment begins priced at around £650. If you are keen to begin Ultherapy, we recommend booking a consultation today by calling 01223 455144. Our team is full of highly experienced staff with over 15 years in the business.