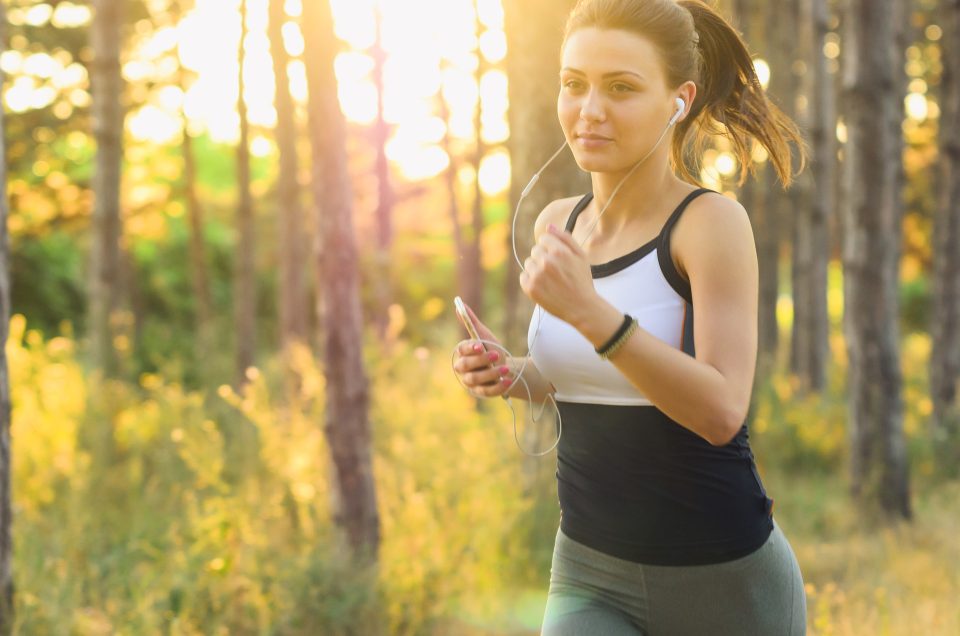 When it comes to working out, the summer heat poses a lot of difficulty for many people. Instead of skipping workouts and remaining indoors, why not take a look at our 10 top tips for summer workouts? With our advice, you can keep your cool on some of the hottest days of summer.
1. Don't forget to wear sunscreen
Our skin works hard to protect us. By wearing sunscreen every day, you can ensure your skin is not being damaged by harmful UV (ultraviolet) rays. Even on cloudy days, skin is still susceptible to permanent damage.
Ultraviolet rays can increase your risk of skin cancer and ageing. If you're going to be working out in direct sunlight, it's essential to invest in sunscreen of SPF 50 or higher to lock in as much protection as possible.
The skin has a fantastic way of cooling the body down, so if damaged by sunlight, it will not be able to perform to the best of its abilities and keep your important organs cool.
2. Know what time to work out
If you're tired of working out in intense heat, why not try an early morning workout before 10 am? If you're not an early riser, try after 4 pm when temperatures start to drop. Working out from 10 am to 4 pm will most likely make you feel more tired and susceptible to sunburn and heatstroke, which can be very dangerous.
3. Wear light clothes
Whilst a lot of gym clothes are black to minimise the appearance of sweat, investing in brighter coloured clothes will help to keep you cooler for longer. This is because they reflect the sun instead of absorbing it. If sweat-wicking gym clothes aren't in your price range, a cotton set is still as lightweight and will help you to feel cool during your workout.
4. Stay hydrated at all times
We all know that water is the best drink of choice for hydration, especially on a hot summer's day. Staying hydrated helps to extend your performance and strength, as well as your anaerobic capacity during periods of exercise.
If you're planning on working out for more than 60 minutes in the heat, it may be worth considering a sports drink. These drinks contain electrolytes and potassium that keep your body hydrated and performing to the best of its abilities.
5. Take a cold shower before your workout
Cold showers are a simple and easy way to cool down. This is because they lower your heart rate and quickly decrease the body's core temperature. If you are washing your hair, leave it wet after your shower to help you remain cool.
6. Switch up your routine and try water-based activities
During the summer, it may be worth changing how you work out. During a heatwave or bouts of hot temperatures, switching to water workouts such as swimming or paddleboarding will help to keep you cool and fit.
Many fitness coaches also recommend running in the rain as it can be both refreshing and revitalising. As with any outdoor activity, ensure you are running in waterproof clothing and can be seen by wearing bright clothing, especially if you are running in a busy residential area.
7. Join a gym
If you find it hard to work out in the sun or feel like your workouts don't last as long, take it indoors! Gyms are fitted with air conditioning, and many even have swimming pools making them the perfect place to cool down and work out.
If at any point during your workout you begin to feel nauseous or dizzy, take a break. Continuing with your workout could result in you straining your body or becoming injured.
If you feel that the summer heat is too intense for you to perform your usual workout, break it down into smaller, more manageable parts. This will help you to achieve your workout goals without straining yourself.
8. Learn the signs and symptoms of heatstroke
Many people who exercise in the sun become ill from heat stroke very quickly. If not recognised early enough, heatstroke can be fatal.
The signs of heatstroke are:
Increased body temperature of 40 degrees Celsius or higher
Increased pulse
Seizure
Fainting
Agitation
Disorientation
Confusion
9. Don't eat a big meal before working out
Whilst it's important to eat before exercising, this should only be a very light meal at least an hour before you work out in the heat. This is because it takes a longer time for the body to digest foods rich in fat and protein.
Eating a big meal before an outdoor workout in the sun can result in immediate nausea and indigestion. It's also worth noting that you shouldn't rush to eat after your workout is complete. Instead, focus on hydrating your body and wait until you've cooled down before eating again.
10. Listen to what your body is telling you
If you're trying to achieve a summer body, it can feel like you need to work out each day. In the heat, this isn't always possible. It can lead you to heat exhaustion. Instead, take rest days and plan your workouts ahead of time.
If a particular day is going to be very hot, go to the gym or work-out from home. Adjusting to high temperatures can be difficult when working out in a new place or when the seasons change, however, your body will adapt in time.
Your body knows what to do, so if you feel like you need to ease up with your workouts for a few days, listen to that. Don't force yourself through discomfort or illness so that you can carry on exercising.
If you do experience a heat-related illness or injury, take a few days off to rest before slowly returning out into the sun.
For aesthetic enquiries or questions about how to achieve your summer body, call The Body Work Clinic today on 01223 455144. Our team has over 15 years of experience and will be more than happy to assist you from our Cambridge clinic.