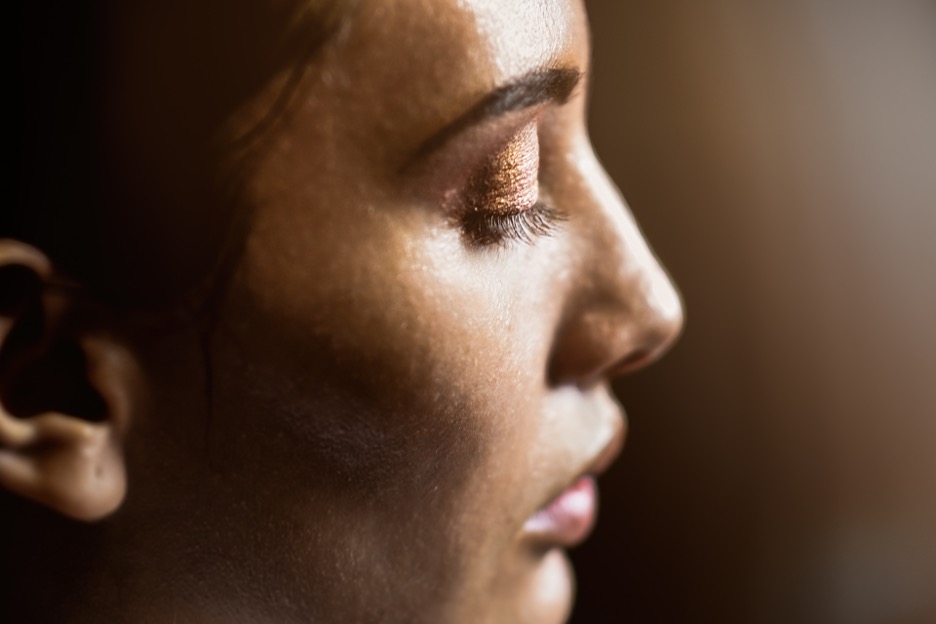 As we age, our skin begins to change. It could begin to look dull, and wrinkles could start to appear. You might start to notice pigmentation and more noticeable fine lines. If this is the case, consider Skin-Tox.
There are a lot of skin treatments out there, many aimed at reducing the signs of ageing and improving the appearance of skin. These treatments all work to varying degrees of success, but few come close to the results that Skin-Tox can achieve. This is why it's a commonly requested treatment and continues to grow in popularity.
How Does Skin-Tox Treatment Work?
Whereas many cosmetic treatments use one type of procedure, Skin-Tox uses two. It uses a combination of micro-needling and micro-infusion, which work together to improve the appearance of the skin. This is done using 20 gold-plated microfine needles, which enter the skin to a depth of 0.6mm. These needles infuse various vitamins and minerals into the skin, hyaluronic acid, and antioxidants. Everything in the infusion works together to improve the appearance of the skin.
When the tiny needles enter the skin, they create a small amount of damage. This is purposeful and encourages the skin to repair itself, which it can do successfully thanks to everything contained within the Skin-Tox solution. When the skin begins to repair, it does so with more collagen and elastin, creating a smoother and younger-looking face. 
What Makes Skin-Tox Such a Unique Treatment?
If you know anything about cosmetic treatments and aesthetics, you will know that most treatments are provided on a 'one size fits all' basis. Though there are various options for you to choose from, most treatments themselves are somewhat generalised. However, this is not the case when you choose Skin-Tox as your cosmetic procedure.
Skin-Tox is an entirely bespoke treatment, meaning the entire procedure is tailored to you and your skin. Instead of using a standard selection of vitamins and minerals and injecting them into the skin, Skin-Tox is entirely personalised to your skin's needs and requirements. The treatment delivers a personalised cocktail of vitamins, minerals, antioxidants and hyaluronic acid to the skin. This means that your skin receives exactly what it's lacking.
The Benefits of Skin-Tox Treatment
A number of benefits come from having Skin-Tox treatment, all of which are centred around improving the overall appearance of your skin. Skin-Tox is most commonly used on the face, as this tends to be where ageing shows itself the most. However, it can be used in other areas of the body also.
It stimulates collagen and elastin synthesis in the skin, reducing the appearance of fine lines and wrinkles
Improved tone, texture and product absorption
Skin gets exactly what it's lacking, leading to revitalisation and rejuvenation
Dull skin appears brighter and full of life
It strengthens the skin's barrier, improving its ability to protect itself from dirt and debris
Broken or damaged skin is repaired, rejuvenated and ready for whatever life brings
It reduces erythema, a skin condition that can result in a rash of various severities
It hydrates the skin, not just on the surface but on a cellular level
There is no downtime after Skin-Tox treatment, which isn't always the case with cosmetic procedures. Though there will be minor redness and swelling after treatment – as can be expected, considering several tiny needles puncture the skin – this should subside within an hour or two. There is no lengthy recovery period or pain, and results will be seen quickly.
As you can see, there are a lot of benefits to choosing Skin-Tox as your treatment. Rather than simply focusing on one skin problem or condition, Skin-Tox can be tailored to ensure that it works for your skin in the right way. It's recommended that Skin-Tox treatment is done every six weeks for best results. This frequency ensures your skin always has exactly what it needs to remain looking young, rejuvenated and smooth.
How Does Skin-Tox Change the Appearance of Skin?
Skin-Tox changes the appearance of skin in several ways, all for the better, which is why it's such a popular cosmetic procedure. Whereas some treatments focus on a specific area of the skin or a particular problem, Skin-Tox can be used to treat a variety of conditions.
Dull Skin – Many people suffer from dull skin, especially as the skin ages. This can leave skin looking lacklustre and older than it is. Skin-Tox can revitalise dull skin, leaving it looking fresher and brighter
Fine Lines and Wrinkles – Skin-Tox uses several tiny needles, which stimulate collagen production in the area that's being targeted. With more collagen, fine lines and wrinkles become smoother and less noticeable. This targets the signs of ageing by creating a younger, more youthful look
Pigmentation – Spending a lot of time in the sun, and subsequent sun damage, can cause skin pigmentation. Ageing can also cause pigmentation, which is the darkening of small patches of skin. Luckily, Skin-Tox can help to fade unwanted pigmentation, creating a much more even and smooth skin tone
Scarring – Many things can cause scarring on the face, but acne and chickenpox scars are two of the most common causes. The appearance of these can be improved using Skin-Tox, which encourages new collagen to build up below each scar. This creates a more even, smoother skin texture and reduces the appearance of scars
Professional Skin-Tox Treatment and Micro-Needling
At The Body Work Clinic, we pride ourselves on offering a wide range of treatments to suit all patients, including Skin-Tox. You can choose The Body Work Clinic, knowing that you are choosing a team of cosmetic and aesthetic experts. Book a consultation today and speak to one of our specialists.