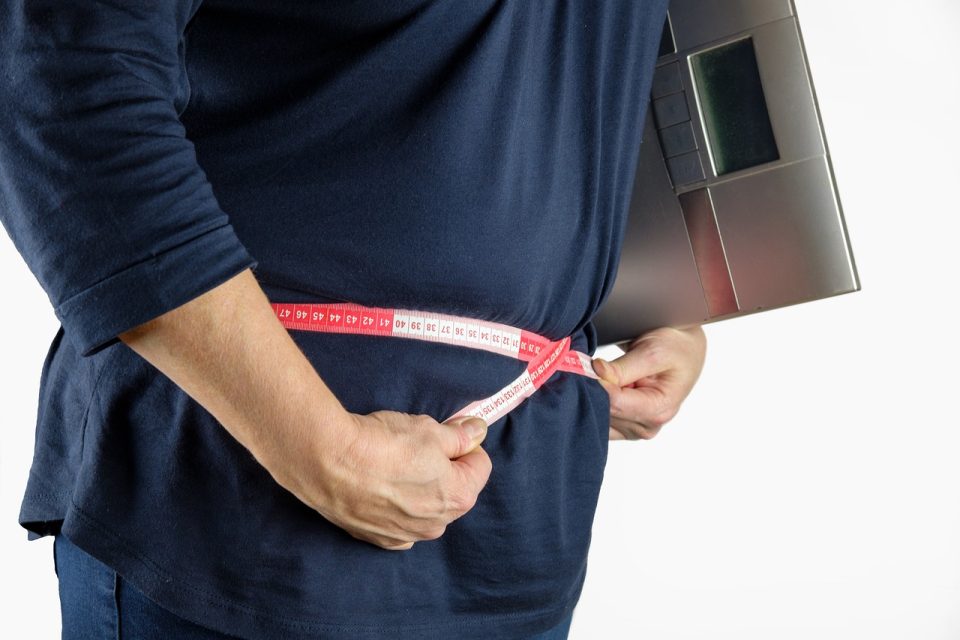 There is a lot of emphasis on having the perfect body, free from unwanted fat and toned in all the right places. We can understand why you want this – and who could blame you? – but we also understand that it's hard to achieve. Though diet and exercise make a big difference, some people find that certain pockets of stubborn fat refuse to budge. Even with hard work and dedication, some fat simply wants to stick around. This is often the case around the stomach area, but stubborn fat can be found anywhere on the body. If you have put a lot of effort into toning up and losing weight, seeing areas of fat that won't go away can be hugely disappointing. It could even cause you to lose focus and motivation. Luckily, there are other ways to get rid of stubborn fat, and they don't involve surgery.
When it comes to losing weight and reducing the amount of fat in your body, diet and exercise should always be the first port of call. Eating the right foods, burning more calories than your intake and exercising more can all make a significant difference to the way that your body looks. However, there is no guarantee that all pockets of unwanted fat will disappear. If this is the case, it might be time to think about seeking professional help.
This doesn't mean booking yourself in for an invasive or surgical procedure. It means coming to The Body Work Clinic and speaking to one of our experts. We have a range of treatment options that help to get rid of stubborn fat, and there is no need for surgery or a lengthy recovery time. Below, we have taken a look at CoolSculpting Elite and EMsculpt, two of our most popular cosmetic technologies.
Fat Reduction Using CoolSculpting Technology
One of the most effective ways to get rid of stubborn fat without surgery is to undergo CoolSculpting treatment. The Body Work Clinic provides CoolSculpting and CoolSculpting Elite treatments to our patients. Both of these work in the same way, and they are effective ways of getting rid of unwanted fat without having to undergo a surgical procedure. In fact, CoolSculpting Elite is one of the most advanced cryolipolysis treatments currently on the market, and it's the 'go to' choice for many of our patients.
CoolSculpting works by freezing pockets of unwanted fat, which can be done on various body areas. It's completely non-invasive and non-surgical, meaning that very little downtime or recovery time is needed afterwards. Using specialist and precise equipment, CoolSculpting reduces the temperature of fat cells. This causes them to become damaged and destroyed, and the body can remove them naturally. Whilst specific areas of the body are being targeted, CoolSculpting doesn't harm any of the surrounding skin or tissue. This is largely due to the fact that fat cells freeze much quicker than other cells, and so the unwanted cells are destroyed before any others even begin to become damaged.
Whereas some fat-reducing treatments focus on shrinking the unwanted fat cells and reducing their size, CoolSculpting reduces them in number. This takes away the chance of the individual fat cells growing in size at a later date, as CoolSculpting removes them from the body completely.
Get Rid of Unwanted Fat with EMsculpt
Another way to get rid of stubborn fat without surgery is with EMsculpt treatment. Unlike CoolSculpting, EMsculpt doesn't target the unwanted cells directly and instead reduces pockets of fat by targeting your muscles. EMsculpt aims to shape your body and reduce fat by increasing muscle tone and building muscle mass. This is a different way of getting rid of stubborn fat without surgery, but it's just as effective, and the results are just as impressive.
EMsculpt works by stimulating involuntary muscle contractions, which engages all of the muscle fibres, and builds their strength. At the same time, this helps to destroy unwanted fat cells. It can be used to target your stomach, buttocks, upper arms, thighs and calves. The end result is a more toned, sculpted and contoured body.
Many people compare EMsculpt to the gym, but it's far more effective, and you will see results much quicker. Instead of waiting months or even years to see your hard work pay off, EMsculpt gives you results in a handful of sessions. In 30 minutes, EMsculpt achieves the same results as you doing 20,000 squats or crunches; it's quicker than going to the gym and requires much less input. This is because EMsculpt can contract the muscles a lot more than standard exercise can, so the results are a lot more noticeable. In fact, studies have shown EMsculpt to reduce unwanted fat by up to 19% and increase muscle mass by up to 16%. It can also reduce the size of your waistline, reduce abdominal muscle separation and lift the buttocks.
Fat Reduction Treatments at The Body Work Clinic
At The Body Work Clinic, we provide various treatments to get rid of stubborn fat. These are all non-surgical, non-invasive and highly effective. Regardless of how much unwanted fat you have or where it is located, our team of experts is always on hand to help you with your body goals.
CoolSculpting and EMsculpt are our two main fat reduction treatments available, both of which are effective at getting rid of stubborn fat. Though you might have given it a good shot with diet and exercise, CoolSculpting and EMsculpt go one step further. You will see a noticeable difference in your body in no time. Learn more about getting rid of stubborn fat without surgery by talking to The Body Work Clinic team. Book a consultation today and speak to one of our specialists.