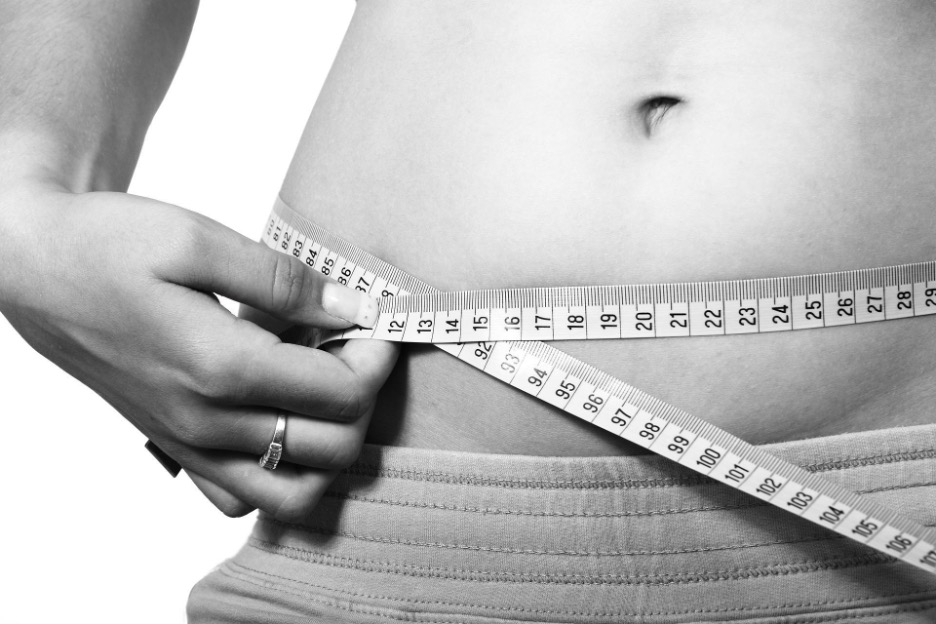 If you are unhappy with areas of excess fat on your body, or you are struggling to get rid of the last pockets of fat after a weight loss journey, you have probably looked into changing your diet and exercising more. Though exercise and diet are key parts of losing weight and maintaining your desired figure, some areas of fat are stubborn and hard to shift. When this happens, you might want to consider a fat-reducing treatment.
There are many fat-reducing treatments out there, but CoolSculpting certainly stands out as an innovative approach to fat removal. CoolSculpting is a fat-freezing technology, and it uses advanced cryolipolysis technology to reduce fat by up to 27%, and two areas can be treated in under an hour. It's a fast and effective treatment, and you will experience minimal discomfort. This is why it's so popular with celebrities, who have quickly realised that CoolSculpting is one of the more convenient ways of getting rid of unwanted fat. Below, we have taken a look at what CoolSculpting is and why it's favoured by famous faces around the world.
How Does Fat-Freezing Work?
Fat-freezing, or CoolSculpting as it's also known, is an innovative fat reduction treatment. It works by freezing away any unwanted fat, and it's completely non-invasive. A lot of fat-reducing treatments are surgical, and many require significant downtime, but CoolSculpting doesn't. You won't find yourself having to take time off work to recover, nor will you be on bedrest until you heal. After treatment, you can resume your normal activities. This is why it's a popular choice for celebrities, as well as anyone who needs help getting rid of excess fat. It's a simpler, quicker and extremely effective way to eliminate unwanted fat.
CoolSculpting works by targeting problem areas; these are generally areas where diet and exercise alone have not worked to remove fat, such as the stomach or underarms. The process works by cooling the unwanted fat cells to an exact temperature, which causes the cells to crystallise, and then these crystallised cells are destroyed. These destroyed cells enter the body's immune system and are removed naturally over time. As fat cells freeze a lot easier than the surrounding tissue, CoolSculpting can target specific areas without causing damage elsewhere.
As CoolSculpting is non-invasive and non-surgical, it's a relatively pain-free experience. Though you might experience some discomfort – this could be in the form of stinging, tugging or aching – it's a level of discomfort that most people can easily cope with. Whilst you are having CoolSculpting treatment, you can relax by watching television or listening to music. Afterwards, as the treatment is non-invasive and non-surgical, you don't need to wait for your body to heal.
Fat-Freezing vs Typical Weight Loss
After typical weight loss, fat cells get smaller, but the number of cells doesn't decrease. Regardless of how much weight you lose, the number of fat cells will stay the same. This means that there is always the chance for the cells to grow again; if you gain weight in the future, the cells will simply get bigger again. However, things work a little bit differently if you choose CoolSculpting.
With CoolSculpting, the number of fat cells does decrease after treatment, and they are removed from the body. In fact, CoolSculpting can reduce the number of fat cells by up to 27% after six months of treatment. As these fat cells are destroyed and then eliminated from the body, they aren't there to get bigger further down the line.
There are a lot of different areas that can be treated with fat-freezing technology, which makes it a versatile and flexible fat-reduction treatment option. While targeting specific areas with typical weight loss is difficult, CoolSculpting is very precise. CoolSculpting is ideal for areas of unwanted fat located in various places on the body, including the stomach, upper arms, back, buttocks, thighs, knees, chest and under the chin.
Celebrities Who Have Had CoolSculpting
When you think about the benefits of CoolSculpting, it's easy to see why it's such a popular choice for celebrities. It's a simple, straightforward and effective way to get rid of fat that is otherwise hard to shift. Even with a lot of exercise and the right diet, some pockets of fat are stubborn, and no amount of hard work will get rid of them. With CoolSculpting, the problem can be resolved quickly.
Mariah Carey has spoken out about CoolSculpting a lot, explaining that it's helped her to lose weight and get rid of body fat. Jennifer Aniston has also said that CoolSculpting has helped her to tone up her problem areas and maintain her body goals. Another celebrity who has used CoolSculpting is Debra Messing, who turned to fat-freezing treatment when she struggled to get rid of excess fat on her stomach. She even called CoolSculpting a 'miracle worker'. These are just three of the many celebrities that have benefited from CoolSculpting treatment.
Though there are a variety of different fat reduction treatments to choose from, CoolSculpting continues to grow in popularity. This is because the results achieved with CoolSculpting are natural looking; there is no sudden distribution of fat, nor is a major surgery used to create sudden transformations that are tell-tale signs of having undergone treatment. Instead, CoolSculpting achieves long-lasting, natural and fast results. There's also no downtime needed after CoolSculpting, so you can get back to your normal activities immediately after treatment.
Professional Fat-Freezing Treatment
If you are looking for a professional and effective fat-freezing treatment, you've come to the right place. At The Body Work Clinic, we offer a whole range of cosmetic services, but CoolSculpting is undoubtedly one of the most popular. If you are struggling to get rid of unwanted areas of fat, fat-freezing technology could be a way to fast-track getting the body you've always wanted.
At The Body Work Clinic, our clients have the peace of mind that they're being treated by a team of CoolSculpting experts. Book a consultation today and speak to one of our specialists.