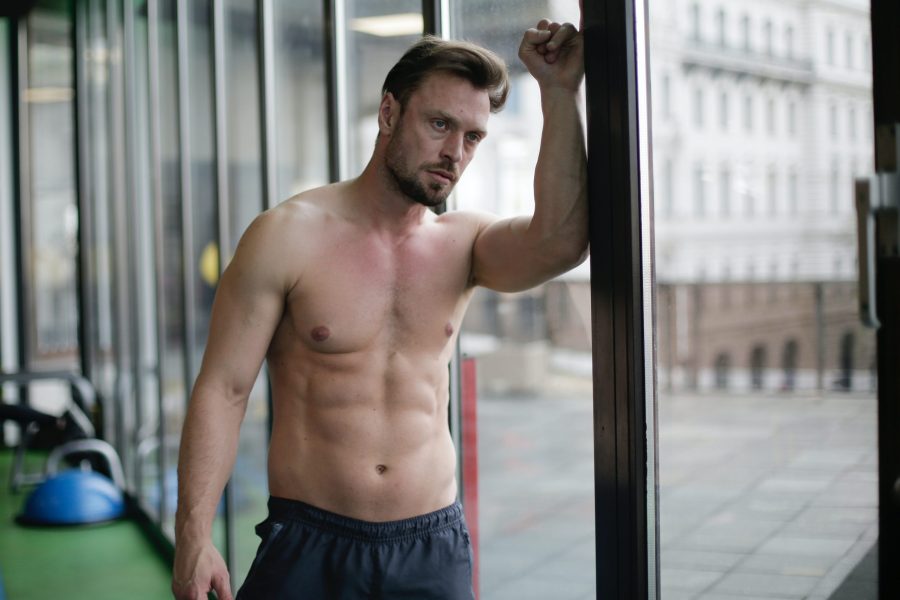 Negative body image is not and never has been limited by gender or sex, but often there still seems to be stigma around the idea of men with low body confidence. Comments about "man boobs" or "dad bods" can be hurtful; and yet men can be stereotyped into a corner, expected to laugh off the comments and do nothing about it.
We're not on board with that.
If you're unhappy with your appearance, we want everyone to know what's available to make them look and feel good, no matter who you are. Of course, there's no treatment that replaces a healthy and active lifestyle, but there are treatments to help and enhance you when those stubborn pockets of fat just won't shift.
CoolSculpting is amazing for men who are struggling to get the body they want. And, as a non-surgical (and non-invasive) procedure, it's a great choice to get you started on the road to true body confidence.
What is CoolSculpting for Men?
If we're being technical, we'd call it cryolipolysis, but that's a bit of a mouthful, so we'll stick with CoolSculpting. A treatment that freezes fat to reduce stubborn fatty deposits, it's essentially a body contouring technique to target cells beneath the skin and cool them.
Once cooled under the CoolSculpt applicator, the fat cells crystallise and, over time, shrivel up and die. This takes a couple of weeks, but then your body naturally disposes of them, and you're free of fat in those stubborn areas.
Which of course, leaves you looking trim, toned and sculpted like the Adonis you always were inside.
How does CoolSculpting for Men Help with Fat Reduction?
As any trainer at the gym can tell you, exercise doesn't work for spot reduction in fatty areas. There are some parts of the body that you can't press, pull and push into submission. And often you can be in great shape and still find you have a few areas that are just plain stubborn.
Luckily, CoolSculpting is actually very clever with spot reduction, and the applicator can get into those difficult to tone places and target fat loss in problem areas.
It was actually designed specifically for that reason, which makes it great for men who are in good shape but need a little help. Or for men who want to get started on revealing the abs beneath the flab.
Which areas can be treated with CoolSculpting for Men?
So where can CoolSculpting be used? Pretty much anywhere (within reason). Approved by the FDA in 2009, the procedure has now been cleared for use in all those areas we worry about the most.
CoolSculpting treatments can take place in or on:
The inner and outer thighs
The chest
The back
The abdomen
Your flanks
Below your buttocks
The upper arms
Your double chin
Understandably, some of these spots are more popular than others, and several are more popular with men. We'll get into that a bit more, shall we?
CoolSculpting for Men's Chests
Well sculpted pectoral muscles (or pecs) are one of the most sure signs of being in good shape for men. Weightlifting and muscle training will help, but it can only take you so far. Many men can have toned pectorals, but still struggle with "man boobs"; pockets of fat that sit over the muscle no matter how hard you go at the chest press.
CoolSculpting can help with this, freezing those fatty deposits using the targeted applicator and eliminating them for good. And once those moobs are gone, you're on your way to the pecs of your dreams.
CoolSculpting for Men's Stomachs
CoolSculpting in the stomach area is popular with men and women alike, and often the decision to treat this area is about more than just aesthetics.
Fat around the tummy is a health issue, and increases the risk of high blood pressure, cardiovascular problems, and can slow down production of testosterone.
Targeting this area with regular exercise and eating a healthy, balanced diet is a great start. CoolSculpting can help men to finish off their hard work by speeding up the fat removal process. It's a problem area for many people, but once that fat has fled the body, it becomes much easier to reveal the six-pack below and gain the definition you've always wanted.
CoolSculpting for Men's 'Love Handles'
A term used for men as much as women, "love handles" or "muffin top" are terms used to describe the fat around the waistline. Basically, the pudgy bit that prevents your jeans from sitting comfortably.
And unfortunately, it's one of the hardest places to lose fat in and tone up, even with an intense exercise routine.
Once again, CoolSculpting can save the day with targeted application to freeze the fat cells in the stubborn area. For men, this can mean loss of up to 25% of the subcutaneous fat cells, which makes all the difference when it comes to pulling on your jeans in the morning.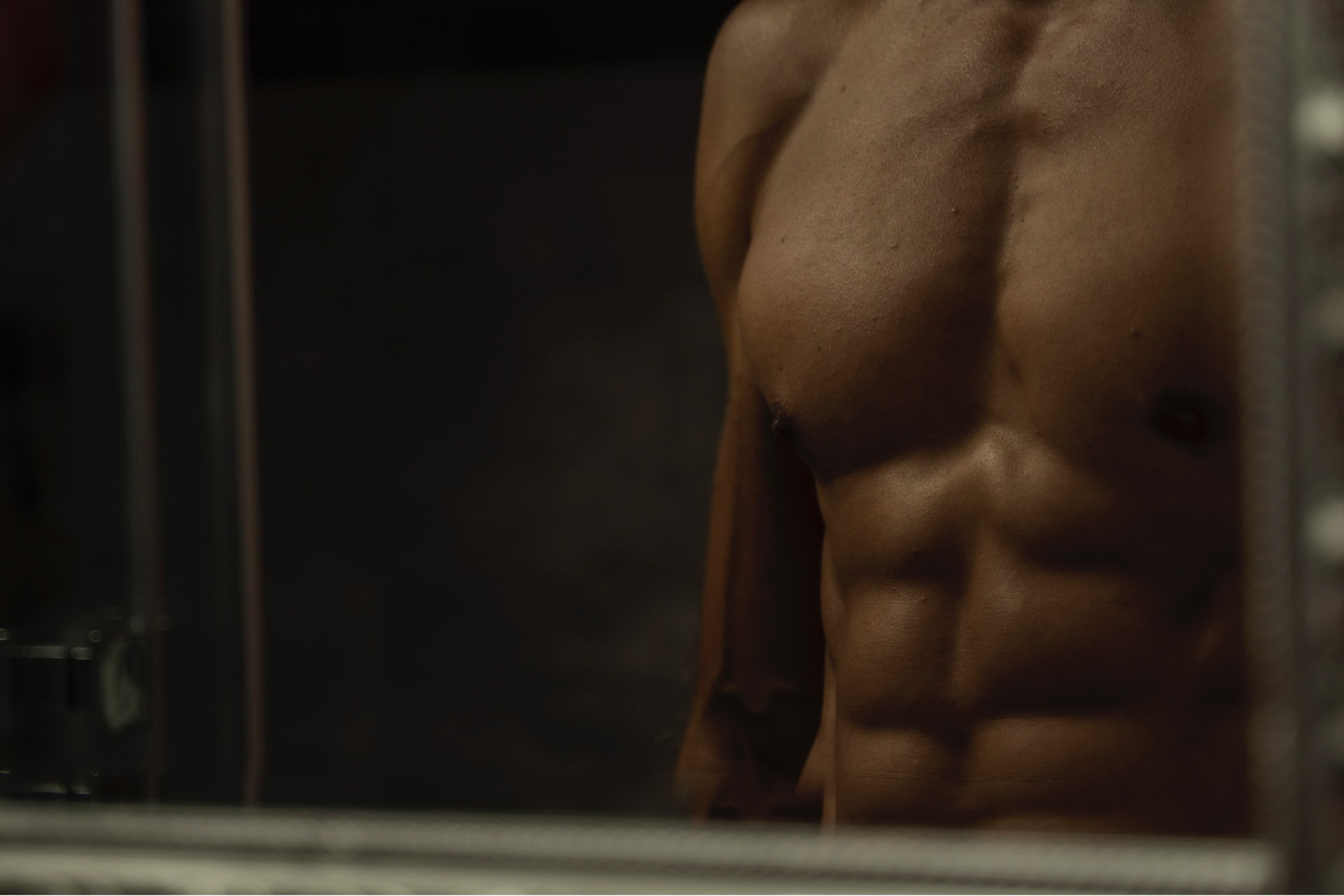 How permanent is CoolSculpting?
Technically, CoolSculpting for men is totally permanent. But it's not as simple as that.
Once the fat cells in your targeted area have been treated, broken down and disposed of by your body, those particular cells are gone for good. However, that doesn't mean the body can't produce new fat cells in that very same area.
CoolSculpting is not a treatment for weight loss. Yes, it can reduce the fat cells in a targeted area, but the remaining cells can still grow in size if your diet and exercise regimen don't burn enough energy each day.
Which is why CoolSculpting is ideal for removing those hard-to-lose pockets of fat, but not as a one-and-done treatment. You have to work at it to keep the sculpted physique that CoolSculpting can reveal.
Is CoolSculpting right for me?
Men with stubborn pockets of fat in the areas mentioned above are definitely ideal candidates for CoolSculpting. But it doesn't stop there, as men with excess fat in other areas can find the treatment to be of benefit too.
The buttocks and chin are particularly good places to target, and the treatment is a great choice for men who have little time to worry about fat and just want to maximise the results of their workouts.
Whether you want to spot target fat in several areas, or one hard to shift place, CoolSculpting works for most men because we will work with you to tailor your treatment to meet your needs.
CoolSculpting for Men at The Body Work Clinic
At The Body Work Clinic, your practitioner will chat with you in a consultation prior to your treatment; this way, we'll get a clear understanding of your goals and what you hope to achieve with your CoolSculpting treatment.
By talking through the process with you, we can make sure you understand how CoolSculpting for men works, which areas are viable for treatment, the results you can expect to see and when, and how many treatments you may need.