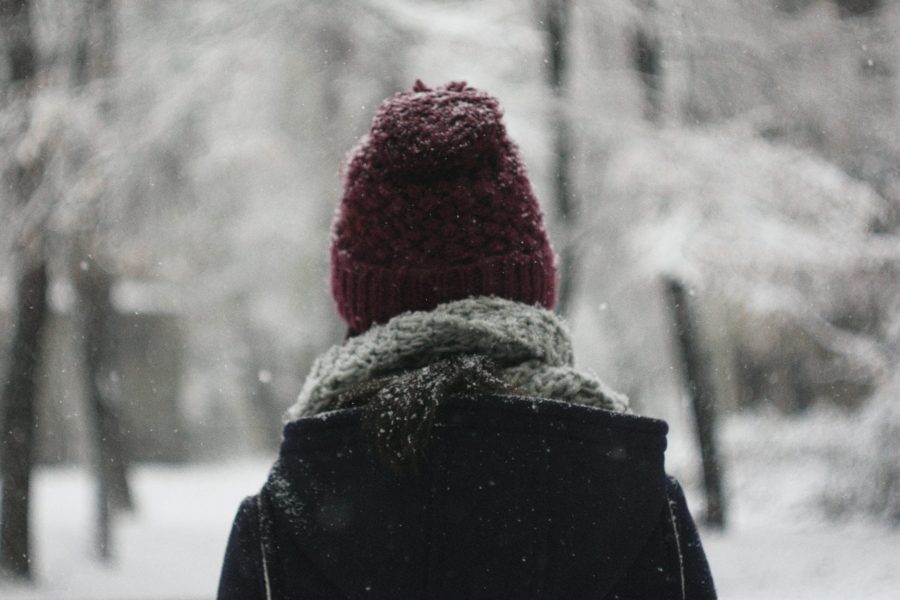 Oh, winter.
Sparkling snow, skeletal trees and a brisk cold wind. It sounds picturesque, but winter is rarely as pleasant as we'd like. And why? Well, it's more likely to rain than snow, those trees tend to look a bit dead and the wind's just going to blow your hair all over the place.
Not to mention what it does to your skin.
Even with the extra hand washing we're all doing these days, winter is likely to have your digits as rough as sandpaper and your face feeling tight and dry. Unfortunately, there's not a lot we can do to change the weather. Your body's going to try to hold in that heat no matter what.
That's why we've come up with our tops tips to not just survive the winter, but thrive through it.
#1 Skip the Hot Shower
It might seem counterintuitive, but soaking in a hot shower isn't actually doing much to hydrate your skin. In fact, the opposite is true. Though it might seem like the perfect wake-up or wind down, a hot shower is actually further dehydrating your winter skin.
Thankfully, the fix isn't to skip showering all together (which I think we're all grateful for). Instead, try to keep the temperature down to prevent your skin from drying out further and getting agitated.
We'd also recommend taking that extra few minutes after you shower to luxuriate in some body moisturising. Winter is the most important time for locking in moisture, so try not to skip this part. If you're short on time, you can always opt for an in-shower lotion instead.
#2 Clean without the Squeak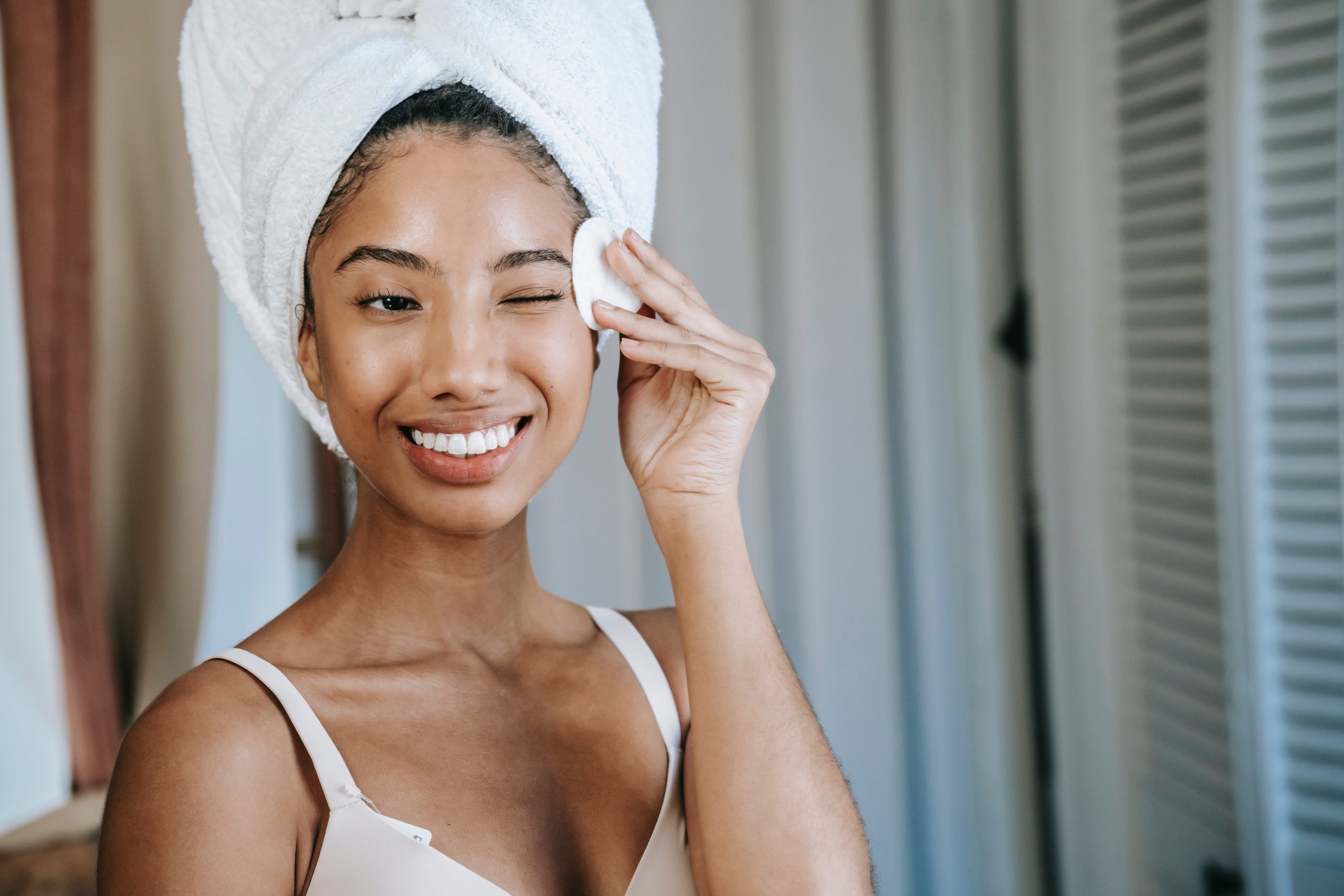 While we're on the subject of getting clean, let's talk about cleansing the face.
In winter, it's more important that we don't overdo it and strip the natural oils from our skin. Using a hydrating cleanser is the ideal way to cleanse away the day (or night's) dirt and grime without compromising the protective barrier on our faces. Pat dry and you're done.
As an alternative, there are amazing micellar water solutions out there that will not only effectively remove your make-up but also hydrate your face as they cleanse.
#3 All About That Base
After you cleanse, and before you moisturise, that's the time the serums come into play. Choosing a face serum with antioxidants can be beneficial for a whole host of reasons, and can do your skin far more good that you might realise.
Remember, moisturiser only locks in hydration. It doesn't actually provide hydration itself. You have to do that for it.
An antioxidant serum is important for reducing inflammation, pigmentation, and supporting your skin on the most basic level. Some serums also aid in the production of collagen and elastin, leaving your skin firmer and more youthful looking.
#4 Plump & Moisturise
The next step to help your winter skin survive is probably the most obvious. Moisturising.
The cold weather makes our blood vessels tighten, and in combination with the loss of humidity in the air, most of us find our winter skin is much drier than usual.  Whether you're normally dry, normal, oily or a combination, it's important not to skip your moisturiser.
Where possible, seek out products with both hyaluronic acid (for locking in moisture and plumping the skin) and ceramides (for boosting the skin barrier). Both help to fight dryness on the face, so you don't have to worry about flakiness as the colder months roll on.
Remember, the body can get dry too. Using a moisturising body wash can be an excellent compromise, and work wonders to save your skin.
#5 Try a Sheet Mask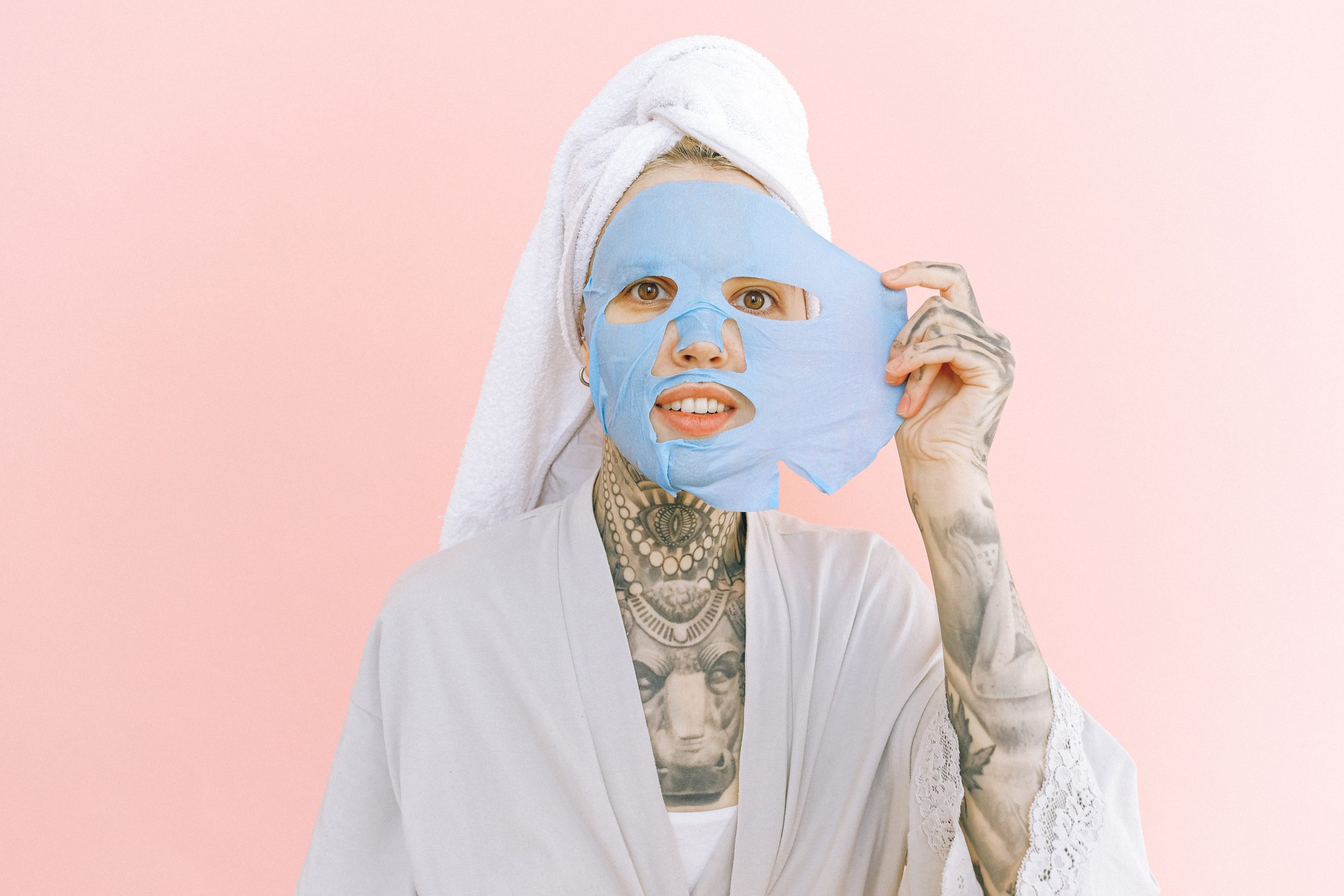 Though not the face masks you'll be hearing the most about in 2021 (unfortunately), a sheet mask could be just the thing for your winter skin. Pop one on after you've had that nice, mid-temperature shower and sit back and let it work.
Sheet masks are full of vital, hydrating and rejuvenating ingredients, and since they're full of nourishing serums, all you have to do is let it soak in.
Once you take off the mask, there's no need to wash your face or put in any effort. Just pat in any leftover serum and you're good to go.
#6 Remember the SPF
It's less sunny in winter, right? Wrong.
The sun is still there, much as we might see less of it. Which means an SPF is still vital to protect your skin (and that goes for everywhere exposed, not just your face).
Yes, there might be less sunlight in the colder months of the year, but that doesn't mean it's not having an effect on you. Where possible, opt for a sunscreen that protects and heals at the same time. Creams containing vitamin E and zinc are a particularly good option for this. After all, the less damage you do to your skin, the less work your body has to do to repair it.
#7 Supplements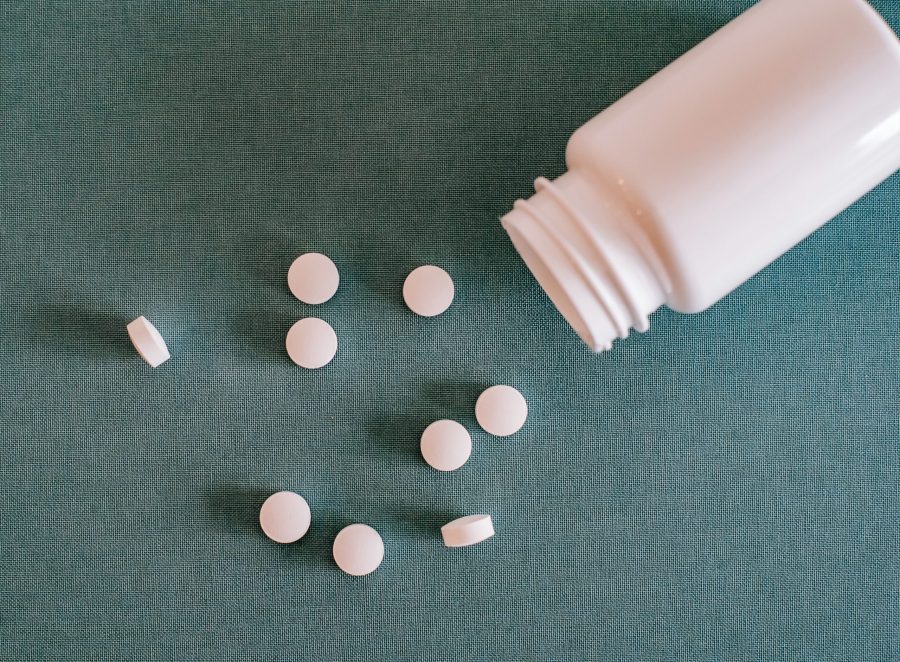 If you can't put it on your body, then try putting it in your body instead.
We all know that a healthy diet can work miracles for our skin, but there are certain substances that are harder to find in our everyday food. And that's where supplements come in.
The two that we would swear by are collagen and hyaluronic acid, both easy to find online and amazing for keeping your winter skin as healthy as possible.
Collagen is bursting with benefits, and actually one of the most abundant proteins the body produces. It provides structure for our skin and strengthens our bones, so you can see why it's something we want to get plenty of. Collagen peptides not only help to prevent the signs of aging, they also increase the elasticity and hydration in our skin. It's also been found to help your body to produce other proteins like elastin, which is a bonus.
Hyaluronic acid works to cushion our joints and nerves and hydrate our skin and hair. We produce it naturally, of course, but we produce less as we get older. Since no one wants dull, dehydrated skin, supplementing our natural production can help us maintain the right levels. Especially in cooler weather.
#8 Don't Forget the Lips
If you don't already wear lip balm, then don't start now. Which might sound strange, but honestly, your lips can become reliant on lip balm for hydration. If you can avoid that, then do!
For those already well into the lip balm swing of things, investing in a decent one can make more difference than you realise. Often, we'll choose lip balm for colour or fragrance and taste instead of what it can do for us.
But this is the wrong approach.
An effective lip balm is one that contains products that hydrate your lips. Keep an eye out for those that mention jojoba oil, almond oil, coconut oil, aloe vera, or shea butter. These will all help you stay ahead of the dry, chapped lipsmost of us struggle with in the colder seasons.
Most of all, avoid putting anything else on your lips. If you're a fan of matte lipsticks or long-lasting lip colour, think again. Both can cause dryness and severe chapping in an already less-than-humid time. Stick with a lip balm or go au naturel.
#9 Feed Your Skin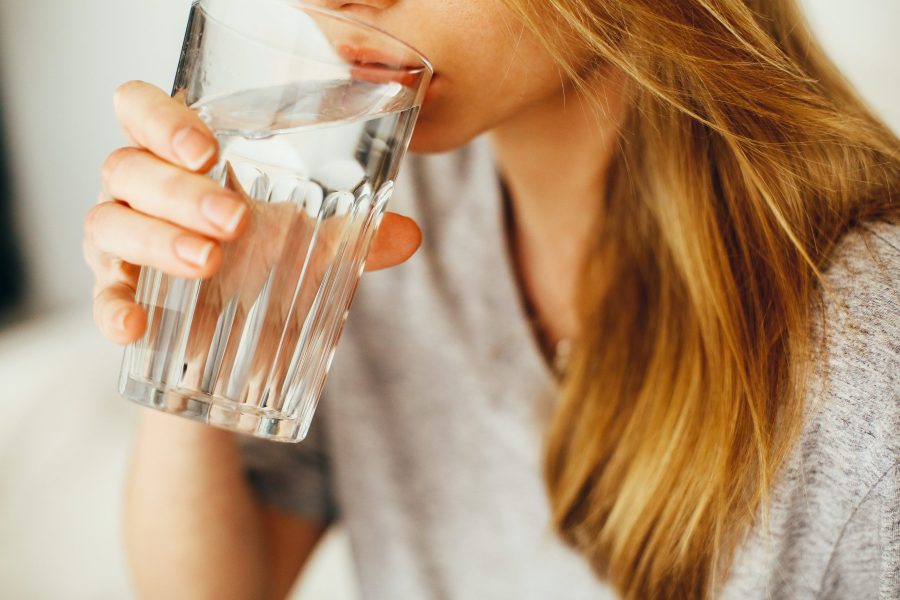 One of the most important things you can do to keep your skin looking healthy and glowing throughout the winter is drink more water.
You've heard it a thousand times, we know. But your skin is dryer than ever in the winter, and when we flee indoors to get warm, the central heating isn't doing anything to help. Your skin is over 50% water, so your hydration levels need to be sky high to keep your skin at its best.
Water plumps the skin and aids in collagen production, which keeps your skin elasticity up and helps with regeneration. Not to mention that water helps your body to naturally relieve itself of toxins.
Fail to drink enough, and you'll find your skin growing dull. Fine lines will become more apparent. Pores will seem huge, thanks to the tightening of your skin, and you might even find that you're more prone to acne and scarring.
All in all, just drink the water. It's better to avoid the aforementioned by glugging at least two litres a day. Trust us.
Want to know what else you can do to take control of your skin? We've got you covered.