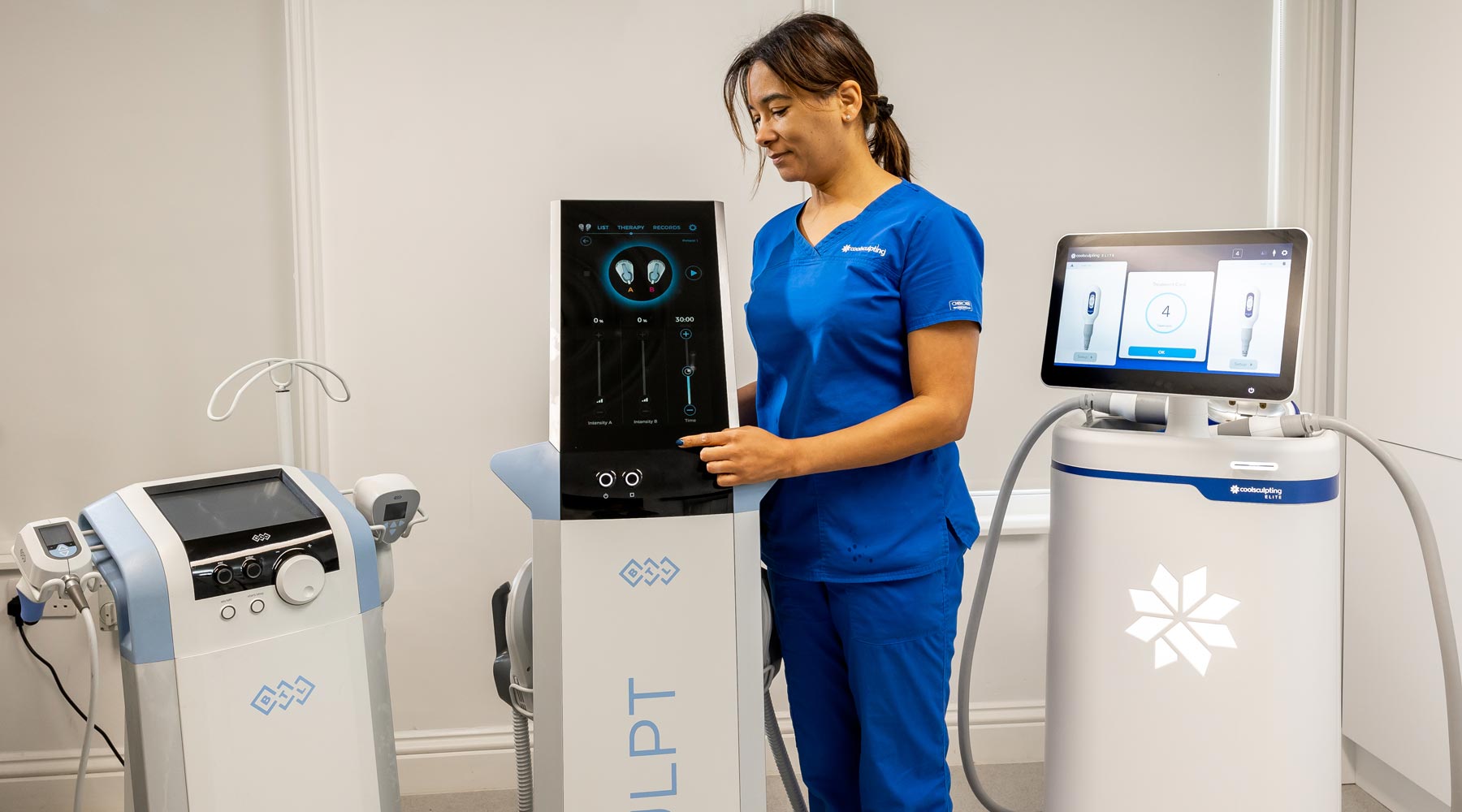 Frequently Asked Questions About Body Sculpting
In recent years, body sculpting has gained popularity for its ability to help people achieve their body goals in a less invasive way compared to intensive surgery and hospital stays. Below we explore our most frequently asked questions to help you decide if body sculpting is for you.
What is body sculpting?
Body sculpting refers to a wide range of surgical and non-surgical procedures to help reshape the body and shed stubborn areas of body fat. It is also known by the name 'body contouring' and can also refer to a specific group of exercises performed to reshape the body.
However, it is primarily used in aesthetic treatments to help clients achieve the body of their dreams. Often, clients opt for this form of treatment to help them target specific body areas that exercise and diet haven't been able to slim down.
It is worth noting that body sculpting isn't used to remove entire areas of fat from the body and is not a substitute for a healthy diet and exercise. Instead, it is recommended for those who are close to or at their ideal weight and who would like a more concentrated effort to help them achieve their goals.
Body sculpting is performed to eliminate stubborn areas of fat and tighten the skin producing a smooth, youthful appearance. 
Is body sculpting painful, and does it require recovery time?
One of the main reasons our clients opt for body sculpting is because it is a far safer alternative than other methods such as liposuction. Instead of tucking and lifting, non-surgical body sculpting helps to provide noticeable results at a fraction of the cost of surgery.
Another significant benefit of this form of treatment is virtually painless. Instead of spending a long recovery time in the hospital, patients can leave the clinic the same day to rest at home, requiring minimal downtime. 
Body sculpting is non-invasive, meaning there are no incisions or needles involved. Most clients describe body sculpting as a cool, tingling feeling followed by heat. These sensations soon subside as treatment is complete.
What techniques are offered at the Body Work Clinic?
At The Body Work Clinic, we offer a wide range of non-surgical aesthetic techniques to help our clients. One of our most popular treatments is CoolSculpting ELITE – Fat Freezing. This is an advanced cryolipolysis technology that can reduce fat by up to 27% per treatment.
CoolSculpting ELITE helps to target stubborn problem areas, cooling unwanted fat cells to a very precise temperature. Freezing is a very successful method as fat cells are susceptible to such cool temperatures. Once frozen, these cells can be carefully destroyed.
The destroyed fat cells are naturally removed through the body's immune system. At The Body Work Clinic, our experienced team can now treat two areas of the body within 45 minutes. Compared to surgery, it's no surprise why body sculpting is gaining popularity. 
We also offer EMsculpt treatments in our Cambridge clinic, which is another form of body shaping technology. EMsculpt is not a fat reduction treatment that targets direct areas like CoolSculpting, but instead achieves long-lasting results through knock-on effects.
Simply put, EMSculpt helps the targeted muscles to contract far more than physical exercise can. This means that EMSculpt helps to reduce fat and build muscle tone and mass. This method is also backed by over seven clinical studies which have shown that clients lost fat and gained defined muscles in areas such as the abdomen and the buttocks after four treatments. 
Another method which you may find satisfactory to your needs is Exilis Ultra. This is a skin tightening method which is mostly used around the face or other areas of the body if needed, usually after extreme weight loss or pregnancy. This body contouring method is one of the most popular treatments for those who want to tighten loose skin either with or without removing fat pockets. 
This is important because, although most clients want to target stubborn areas of fat, this is not usually needed on the face. Doing so would cause a gaunt appearance as opposed to a healthy one. The Exilis has the ability to tighten skin on the face and neck without causing fat destruction. 
Through hot sculpting, thermal energy is used to disrupt collagen within the skin. Stimulating the production of new collagen will help to reduce the appearance of wrinkles and fine lines. Like our other treatments, the Exilis Ultra is also painless and requires no recovery period or downtime.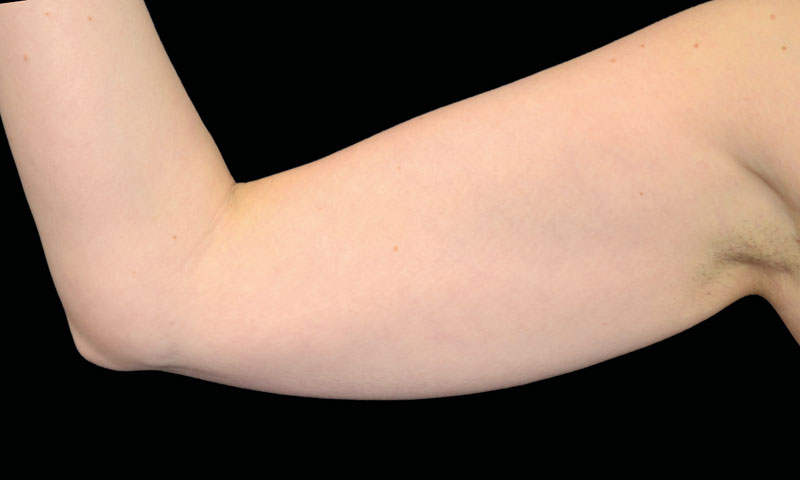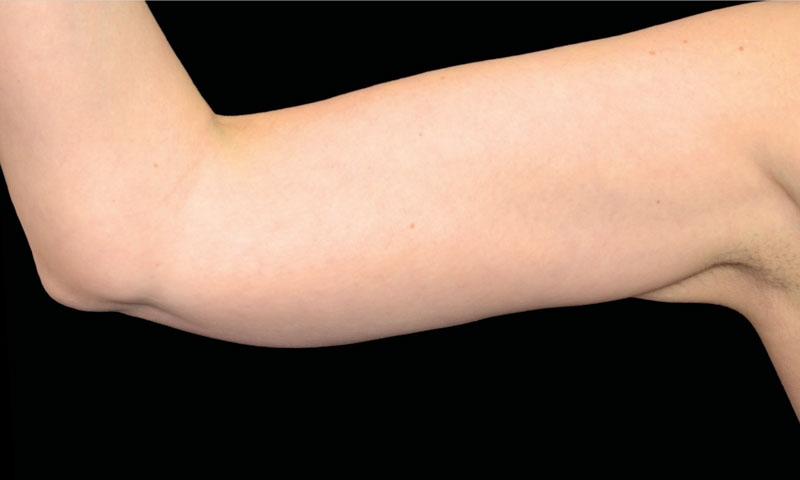 What areas can be treated with body sculpting?
With body sculpting, there really is no limit. Many people choose this method of treatment because it can address multiple areas of the body. The most popular areas people usually want treating are:
● Upper arms – bingo wings
● Back fat 
● Neck
● Forehead and crow's feet
● Flanks – love handles 
● Outer thighs – saddlebags
● Male chest – moobs 
● Abdomen – belly fat, post-pregnancy tummy
● Submental – double chin
Body sculpting is used to treat any subcutaneous pocket of fat. If you are unhappy with an area of your body and feel like no amount of exercise or healthy eating is helping, this method may be ideal for you.
At The Body Work Clinic, our experienced aesthetics nurse, Ruth Holt, can arrange a free consultation to discuss your body goals and address any worries you may have.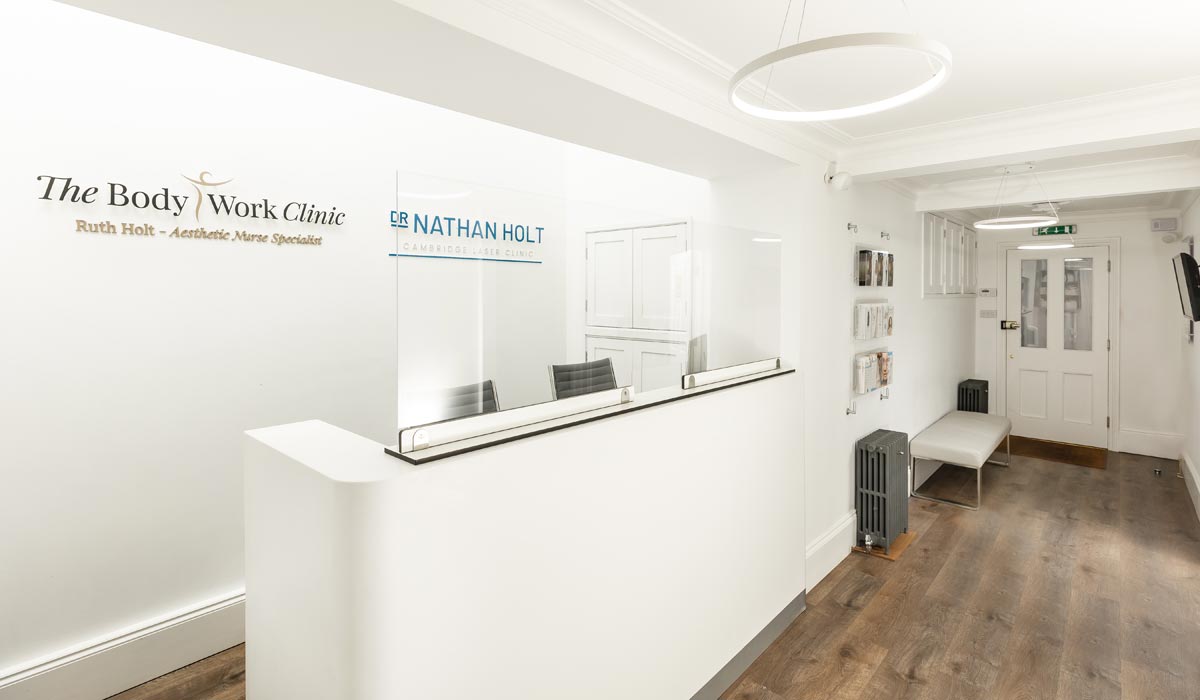 We understand that you may feel nervous about considering aesthetic treatment, especially if you are unfamiliar with the techniques and methods on offer. However, we work with our clients personally, providing excellent customer care every step of the way.
If you think body sculpting will help you achieve the body you've been working towards and would like to find out more, call us today on 01223 455144.