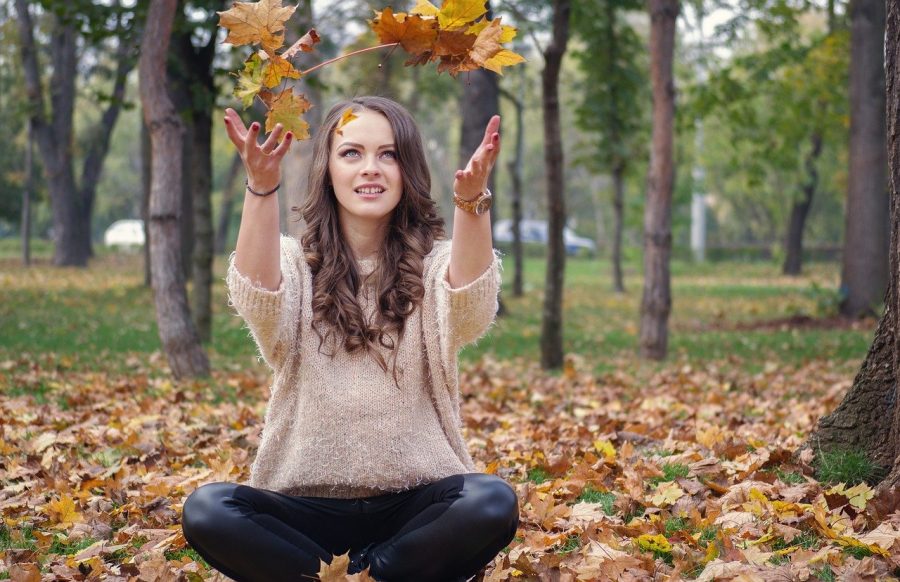 A healthy mind is a healthy body. All the CoolSculpting or EMSculpt treatments in the world will only go so far if you don't have the right mindset.
Have you ever noticed how September seems to introduce Halloween and Christmas, well before their time?
In some places, you might even have noticed spooky decorations appearing in late August. But for most, it's the beginning of autumn when the world starts to skip to the more joyful parts of the colder months.
There are several competing theories on why this is, but a prevalent one is the rising stress we feel as the leaves turn golden. We need something to look forward to with shorter, darker days and cooler temperatures. We need a way to fight that stress (and win!).
Kids go back to school, we all start to worry about the goals we didn't achieve over the summer. Farewell, dear bikini body. Even with the festive season to look forward to, there's the worry of gift-giving, decorating, even conflict with family. It can build up to make us anxious and worrisome, and that's even when the year hasn't been clouded by a pandemic.
So, if the pumpkin spiced lattes and roaring fires aren't going to cut it for you to de-stress this autumn, we've got plenty of tips that might.
1. Get More Light
Once the summer solstice hits around the 21st of June, it's goodbye sunshine, hello darkness. True, we don't tend to notice this until August is over, but it happens every year. And every year we're surprised by it.
For many, the darkness comes with comfort – knitted jumpers, hot chocolate and a cheeky fireside tipple. But there are as many of us who lament the lack of light, the dark mornings and the cold weather.
If that sounds like you, then take our advice and get outside more often. There's less sunlight, yes, but it's not gone altogether.
Where you can, wake up earlier and take in the morning light. It's a great way to make you feel less fatigued by the autumn months. And (don't shoot the messenger) try going to bed earlier, too. Trust us, it makes the whole early morning thing so much easier to handle!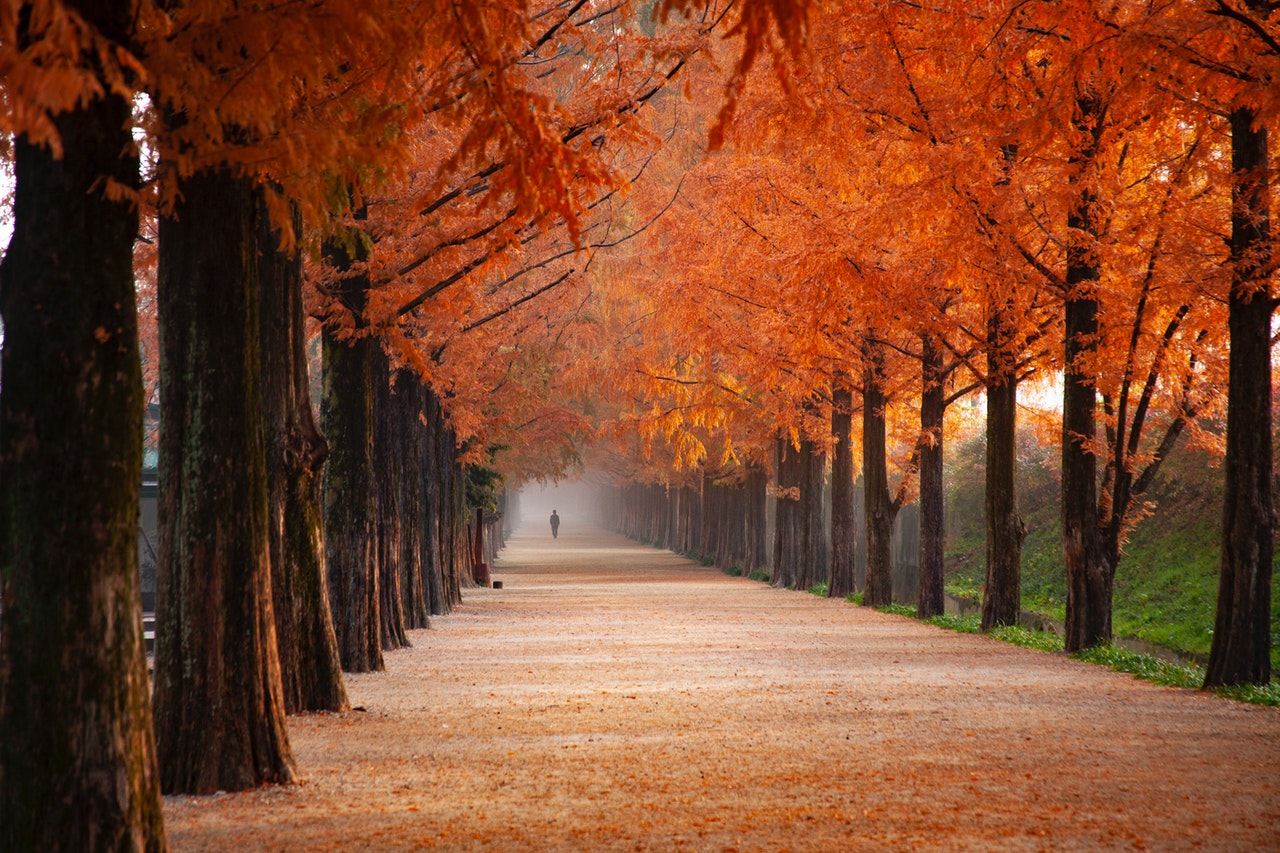 2. Walk Amongst the Autumn Trees
Like it or not, exercise is an excellent de-stressor. But you don't have to go all out to get a bit of cardio in. In fact, you can take as little as half an hour out of your day. Go for a stroll or a brisk walk and enjoy all that autumn has to offer.
Whether you're a summer lover or more of a winter fan, most of us can appreciate the beauty of the changing seasons.
Maybe you live on a tree-lined street, or there's a leafy park nearby. You might have to go a little further out if you're in an urban area – but the effects of soaking up the colours of the season can be more beneficial than you might think.
Studies have shown that looking at images of nature can help to reduce stress. It's one of the reasons so many people spent 2020 investing in their plant babies and bringing the outdoors in. But going one step further and immersing yourself in nature can be even more beneficial.
Experts say strolling among the autumn trees can help you focus on their changing colours, rather than worrying about your problems. Your brain automatically hones in on nature's beauty, noting the differences each day in a state that's almost meditative. So why not take the time to go for a wander, this autumn?
3. Declutter
The environment you're in affects your mood. After such an extensive lockdown, we're sure there aren't many of you who would disagree with that. Which makes this a de-stressing tip you should try every few months or so to keep your little world in optimum condition.
Scattered belongings can make your mind feel scattered, too. So, take an hour or so this month to look around your home and clear out the mess. The fresh start for your surroundings can give you a fresh start mentally. It can help you to clear the cobwebs not only from your home, but from your mind as well.
If you can manage it, it's also beneficial to clear out your digital baggage to keep your stress levels down. A clean and tidy home is one thing, but an empty inbox and a clear out of unused apps on your phone is nothing short of a miracle.
4. Try a Tea
Before we begin with this one, we'll say one thing – if you prefer coffee, then there are plenty of benefits from selecting a new favourite blend there, too.
However, if you love a proper brew, tea can be incredibly beneficial when it comes to destressing. Hot water has long been known for the way it helps us to unwind. It helps to chill you out, calm your nervous system and even improve your circulation. And in our opinion, that's a whole heap more enjoyable with a little flavour and some added oomph.
Many of us already understand the soothing properties of a breakfast brew (or a biscuit blend, if that's your thing). But trying out a new fruit or herbal tea this autumn can come with more than the benefits of hot water.
Some blends have been found to:
reduce stress and anxiety
improve insomnia (decaf, of course)
soothe digestive issues and cramps
improve your blood pressure
As we're sure you can imagine, it's certainly worth trying something new.

5. Start Something New
Speaking of new things, think about what autumn really is – a time of beginnings. Yes, it's the end of summer, but the seasons are cyclical. There's never an end without a start to follow it.
For children and teens, that's a new term at school. For adults – well, for many it could be as simple as a new season of your favourite show. But still, beginnings are key.
As well as decluttering, autumn is a great time to try a new hobby, begin a class or start a project. Tired of watching other people fill your Instagram feed with art, embroidery, music and more? Why not join them, and focus on the good things you can do with your time?
Reframe the way you approach the colder seasons. Instead of focusing on the loss of light and warmth, keep your eye on the pros. Replace 'cold' with 'cosy' in your vocabulary. Forget shorts and strappy tops, and embrace the comfort of knits, blankets and even faux fur.
It's all about perspective, and only you are in control of shifting yours and keeping your stress minimised.
6. Make a Seasonal Playlist
Music has long been known for its relaxing effects. For many, the perfect way to unwind is to embrace the ebb and flow of your favourite music.
A simple song can dramatically affect your mood and emotions (a fact that Disney and Pixar know all too well). So, why not collect into a playlist all the songs that you know help you chill and destress?
You might want to stick to acoustic melodies or crooning love songs. Maybe you prefer something upbeat, to dance out your stressful days. We love a Halloween playlist, too. But no matter what you choose, select tunes that feel powerful to you, and create a cocoon of comfort in the colder months.
You'll be relaxing in no time.
7. Spend Time With Your Friends & Family
Nine months into 2021, and socialising has never felt as scary for many of us. Introvert or extravert, we've all been affected physically and mentally by what goes on in the world. This is why making time for friends and family is more important than ever.
Aside from the effect that human touch can have (releasing all kinds of chemicals and hormones that boost our mood), it can also improve your mental health through a sense of comfort and belonging.
These are two things that you'll struggle to find elsewhere. So please, trust us, even if you're feeling fatigued, call up your friends and loved ones and make a plan. You'll thank us.